Exchange Your ECM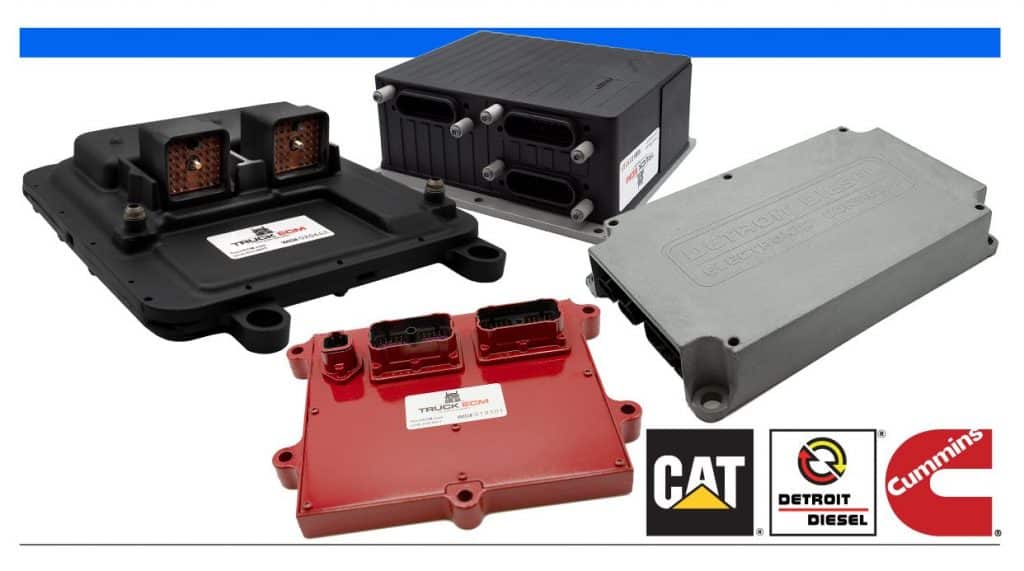 Fast & Free Shipping
We Get You Back On The Road Faster
ECM EXCHANGE
Don't have time to wait around for diagnostic data and repairs? Not a problem at all! We get you back on the road the same day with an ECM exchange. Choose one of our refurbished ECMs that are guaranteed to provide high-quality performance. Each ECM unit is properly installed, calibrated, and reprogrammed to work with the specific parameters of your Caterpillar®, Cummins®, or Detroit Diesel™ truck.
Here at Truck ECM, when we refurbish an ECM it may sometimes not function to our satisfaction. For the safety of our Truckers, if an EMC fails any of our tests or is damaged beyond repair, we do not continue to use these faulty ECMs. Also, if you can't afford to spend time on repairs, our team will exchange your faulty ECM with a refurbished one.
Starting Price
Caterpillar            $ 1,600
Cummins®            $ 1,600
Cummins Celect®    $ 2,400
Detroit Diesel™       $ 1,600
Prices can vary depending on the market demand.
Trucks Serviced By Truck ECM
Truck ECM has been working with these specific Freightliners for years. Because we work with specific engines, we've gained valuable experience that helps Truckers get back on the road faster.
Caterpillar®
Cummins®
Detroit Diesel™
Truck ECM Exchange
At Truck ECM, we get your Freightliner back on the road faster without ever cutting corners. Whether you need a repair or replacement we have you covered. Also, we know buying anything online is a risk, so you can talk to us over the phone or in-person to start the process the same day. We offer a 1-year guarantee on all our ECM units and will replace them in the event of a failure.