Repair Your ECM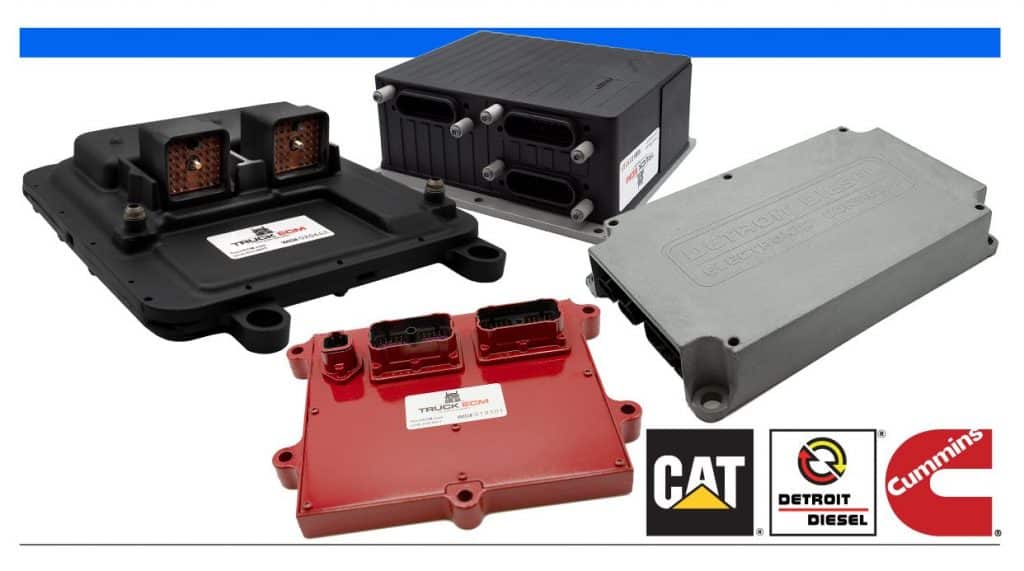 Fast & Free Shipping
We get you back on the road faster
Diesel ECM MODELS WE SERVICE
Truck ECM has been working with these specific brands for years. Because we specialize in these engines, we've gained valuable experience that helps to get your truck back on the road faster.
Detroit Diesel – DDEC III, DDEC IV, DDEC V, DDEC IV, DD13 and DD15
Cummins – Celect and Celect Plus (for L10, M11 and N14), ISM, ISX and X15
Caterpillar – 3406E, 3406, 3126, C7, C9, C10, C12, C13, C15 and C16
Starting Prices
Repair        $ 1,200
Diagnostic   $ 100
Prices can vary depending on the markets demands.